Scheduling and Event Services facilitates planning and support for non-academic use of University of Oregon facilities and outdoor spaces on campus. We provide services and equipment for a wide variety of cultural, educational, and recreational activities, enabling campus and community organizations to produce successful events. We collaborate with UO students, campus departments, and the larger community to provide helpful, high-quality, personalized service in all areas of event facilitation to enrich and enliven the university.
Current Operations and Event Protocols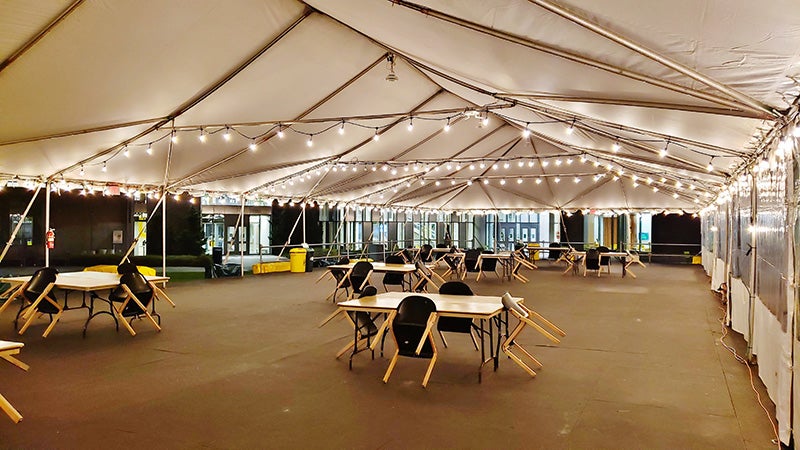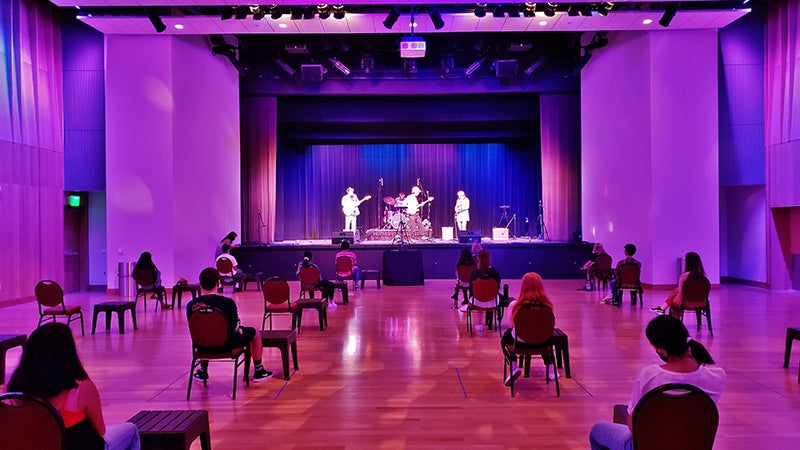 Scheduling and Event Services is currently coordinating on-campus events in accordance with federal, state, and local guidance, and university policies specific to COVID-19. Events are subject to guidance for current risk level, including reduced capacities for low-density events with social distancing observed.
Masks are required indoors and outdoors on campus.
Campus is open to current students and employees but is closed to the general public.
An attendance roster must be completed for in-person events attended by three or more people.
Enhanced sanitation practices are maintained in public and event spaces.
Webcams for video conferencing in EMU meeting rooms are available upon request.
Our current hours are:

In-person office hours: Monday–Friday, 1:00–5:00 p.m.
Available remotely: Monday–Friday, 8:00 a.m.–5:00 p.m.

Contact us for the most up-to-date information on current operations.
In-Person Office Hours: Monday-Friday, 1:00–5:00 p.m.
Available Remotely: Monday-Friday, 8:00 a.m–5:00 p.m.
Phone: 541-346-6000
Email: schedule@uoregon.edu
Location: Erb Memorial Union, Room 236
1395 University Street
Eugene, OR 97403-2572