Staff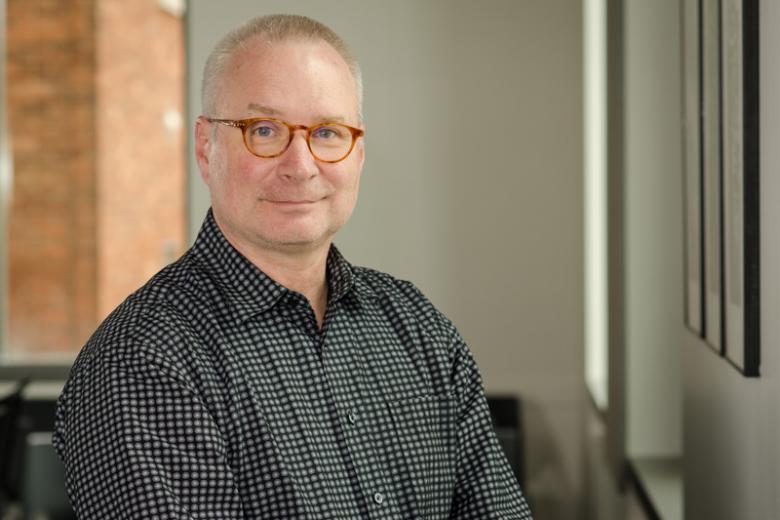 Rick Haught
Director of Scheduling and Event Services
Rick began working at the University of Oregon in 2013. With over 30 years of experience working on college campuses, he understands that student satisfaction is a product of excellent fundamental services and is committed to providing these services to the campus community. When not working, Rick enjoys all the beauty of the Willamette Valley and wonders why he didn't move here years ago.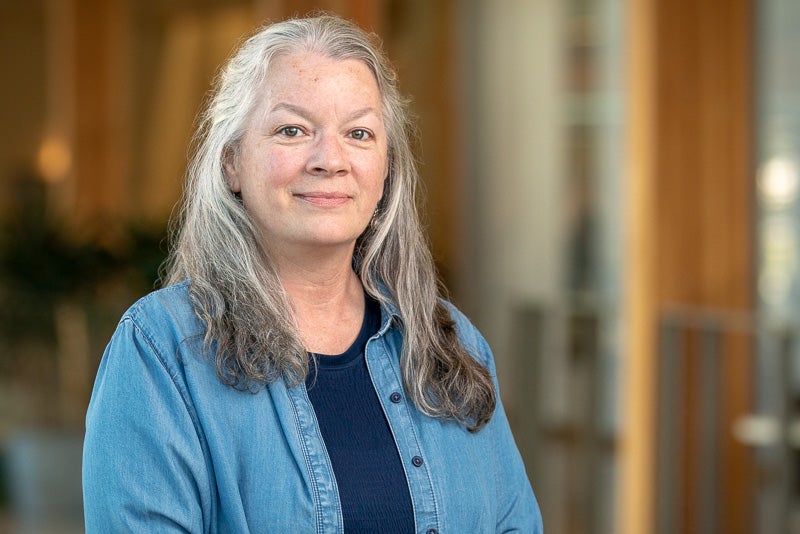 Karen Schneider
Scheduling Manager
Karen began working at the University of Oregon in 2006 as the Scheduling Coordinator with Scheduling and Event Services. She is incredibly passionate about event planning and was honored to become the scheduling manager in 2011. Karen enjoys having an active role in helping others realize their event planning dreams.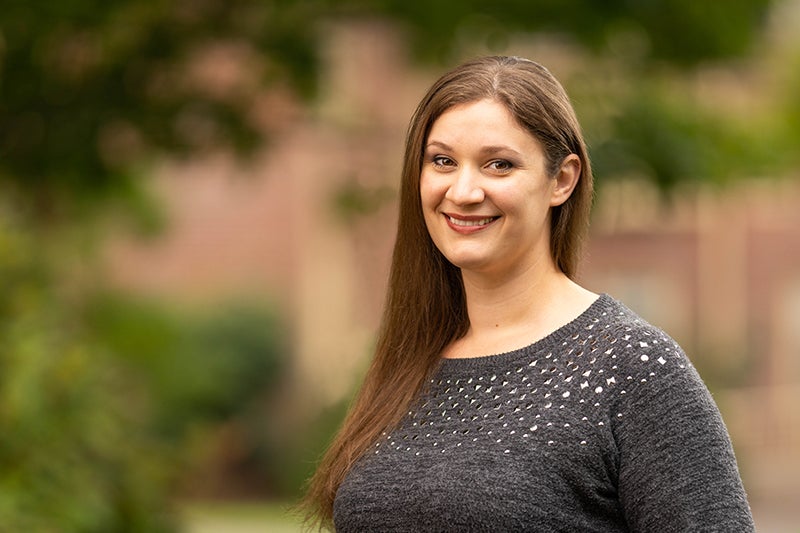 Michaela Hager
Event Services Manager
Michaela has been working as a theatrical event technician and designer since 2006, and has been with Scheduling and Event Services since 2015. As a University of Oregon alumna, she loves supporting the campus environment with her versatile expertise in event planning and production. When not at work, Michaela enjoys horseback riding, ballroom and Latin dancing, and hiking/camping in beautiful Oregon.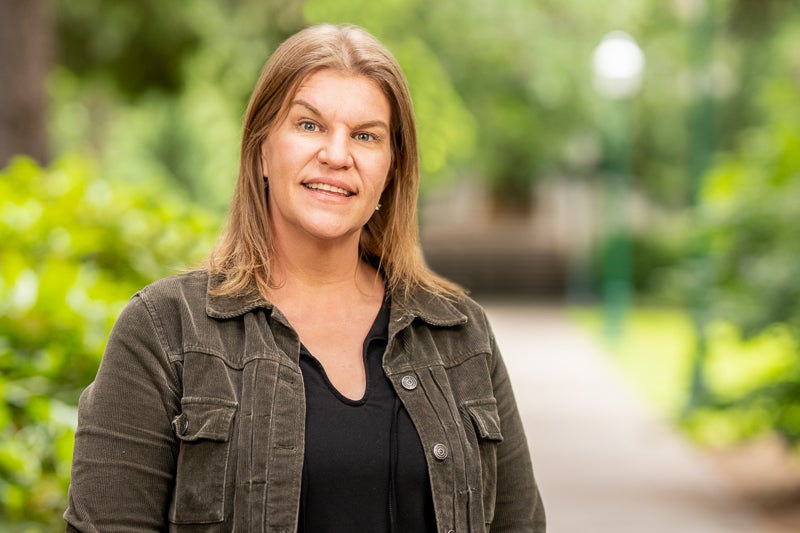 Suzanne Reed
Building Manager
Suzanne has more than 15 years' experience working on campus. Suzanne's personal values align with that of the UO's Division of Student Life, she brings a student development-centered approach to her work. Suzanne came to the UO where she earned her MS in 2010, directly from having worked for the State of Washington as a grant writer and grant manager with a focus on cultural arts. Suzanne was appointed to the Washington State Governor's Tribal Liaison Board in 2006; and had the privilege to work with all of the federally recognized sovereign nations geographically located within Washington's borders. Suzanne has continued to seek out opportunities to support equity and inclusion on campus, and has chaired the EMU Inclusion Team for more than five years. Suzanne earned awards and recognitions for her work in equity and inclusion from the UO in 2016, 2019, and 2022.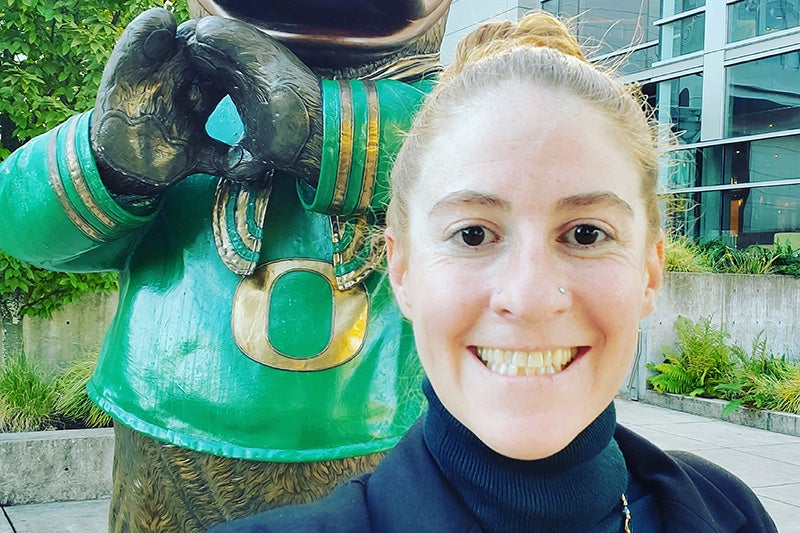 Stacy Jo Armstrong
Scheduling Office Coordinator
Stacy Jo joined Scheduling and Event Services in 2022. Stacy Jo started her UO career as a dining manager in 2021 and opened PNW Market in Unthank Hall, with nine individual dining venues. Bringing more than 20 years of experience working in the service industry, she is an effective leader who excels at streamlining operations and promoting organizational efficiency. Stacy Jo also has a deep love of all things plants. She is a graduate of the Columbines School of Botanical Studies where she was trained in botany, ecology, wildcrafting, plant pharmacy, physiology, pathophysiology, and clinical herbalism.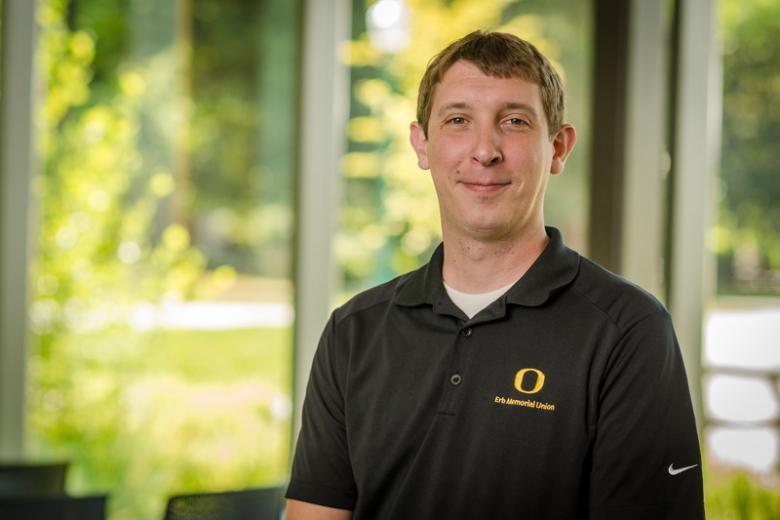 Mike Ragsdale
Lead Event Production Coordinator
Mike has held various positions at the University of Oregon since 2001 and has worked with Scheduling and Event Services since 2011. He currently supervises the student event support crew and coordinates campus events. In his free time, Mike provides sound reinforcement for music venues in Eugene and events throughout Oregon.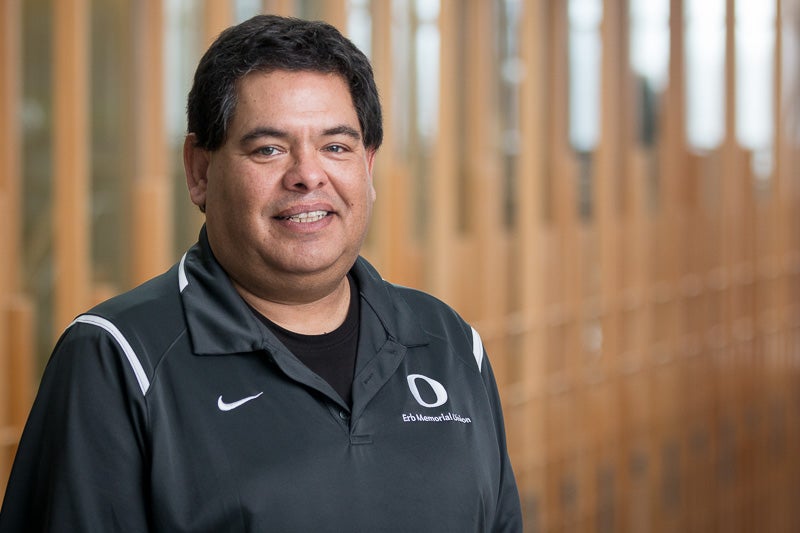 David Valdenegro
Lead Setup Coordinator
David has worked at the University of Oregon since 1984. He uses his exceptional dedication, organizational skills, and efficiency to prepare rooms for meetings and ensure everything in the Erb Memorial Union runs smoothly.